It's all about personality
Personality is a decisive factor in today's human capital management. Since 2001, humanlogix has developed modern, high-performance online tools to support the human selection, evaluation and development of the best talents in management and in banking industries. The tools4talents tool consists of products that assist in identifying individual behavioural patterns and matching them with the company's needs and cultural settings.
Humanlogix developed a comprehensive online-assessment that addresses management functions at all levels and across all industries. Candidates will need to act in the role of an interim manager, meaning that tactical and strategic decisions must be made and operational problems solved in order to build a basis for sustainable growth. Issues and problems are to be expected in strategic management, marketing, finance and in human resources. The assessment can be completed in English, German, Korean or Chinese.
---
---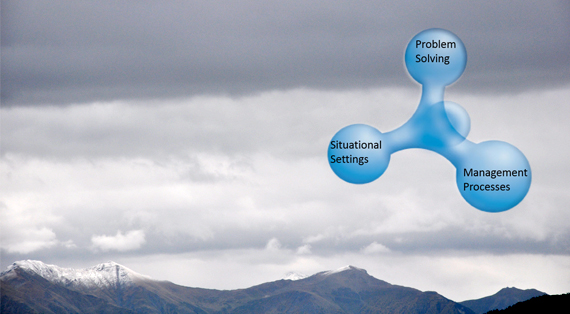 Humanlogix introduced a special online assessment for the banking and finance industry. The hx profiler in banking and finance uses a behavioural model that is divided into four main areas (leadership, problem solving, change and people) and subdivided into 10 dimensions. This full version provides detailed insight into relevant behavioural patterns. In the role of a management associate of the SWISS ASIA BANK, the candidate will participate in a talent development programme, in which they will be attached to branches and various departments throughout the bank. The goal of these attachments is to gain critical experience of the bank's primary functions in preparation for placement in future key roles. The assessment can be taken in English or Chinese.
---
---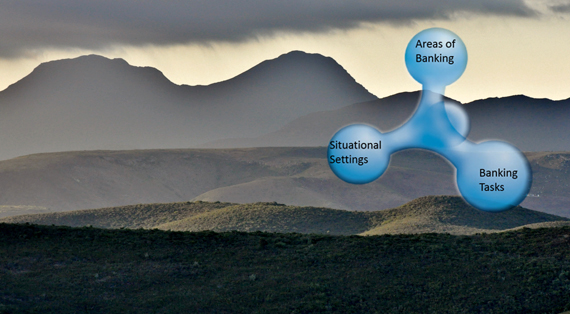 The aim of humanlogix is to provide only high quality assessment results. Therefore, humanlogix offers training and support for clients and human resource professionals using the hx profiler. Humanlogix also offers assessments or development centres using the hx profiler. In addition, humanlogix supports the definition of corporate competency and behavioural models and job requirements according to corporate values and specific job profiles. A simple licencing model allows for ordering between one and an unlimited amount of licences at a time. Please enquire for prices and conditions. For clients wanting to buy licenced bundles (minimum of 100 profiler licences), humanlogix is happy to create a secure client domain and provide client-administration access. In this instance, the client is able to create and deliver individual licence keys for employees, clients, students, etc.
---
---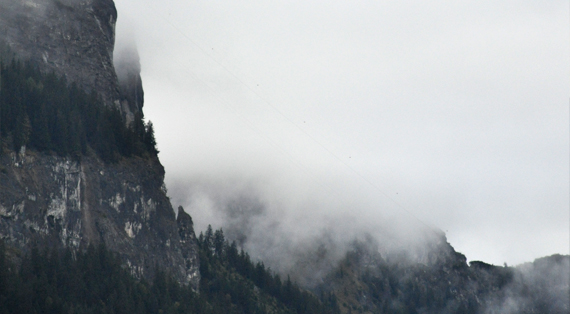 The profiler is a comprehensive online-assessment (situational judgement test) based on a realistic management case that is adaptable to different industries and their day-to-day management situations. Hx profiler is able to determine behavioural tendencies and assess how an individual will behave in certain situations. Each micro case has a short description embedded in the overall storyboard (macro case), immersing the candidate in their role and the case. The situational descriptions may be tasks that require completion, complaints to manage, problems to solve, actions to be planned, etc. Each micro case provides four options for dealing with a situation. All four options are feasible, but differ in the way in which they address a situation. The online assessment is available 24 hours, for seven days. The time required to work through the cases is roughly one to two hours, depending on the version chosen. After completing the assessment, the candidate and defined experts (coaches) can instantly access the online-evaluation centre and its various reports.
---
---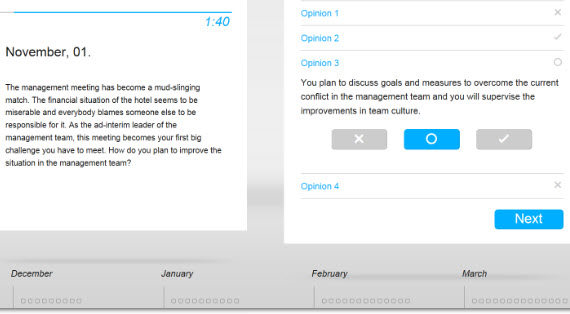 Human behaviour consist of extremely complex phenomena, because it combines different and sometimes contradicting attributes. Considering this complexity, humanlogix developed an approach for presenting behavioural patterns that describe the individuality of a person as a personal "behavioural pattern". The behavioural overview indicates the most significant attributes that characterize a person. Humanlogix is able to distinguish the probability of four different attributes in each behavioural dimension. These attributes are evaluated within the context of six different situations assigned to one behavioural dimension. The variety within each of the six situations provides valid insight into individual strategies. Evaluation of a candidate's self-perception of their experience, formal qualifications and interests (as provided in a formal CV) in different functions helps to complete the overall picture of said candidate.
---
---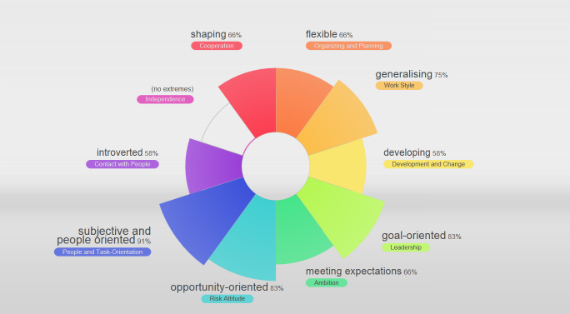 The hx tools4talents comprise an easy and systematic tool for defining the ideal job profile. The unique matching function highlights in which behavioural attributes a candidate meets pre-set behavioural job-requirements. After completion of the assessment matching tables indicate how the candidate's specific attributes meet the stated requirements within a pre-set tolerance, or to what extent behavioural attributes deviate from these requirements. The matching function helps, for example, to find the most suitable candidate in recruitment situations.
---
---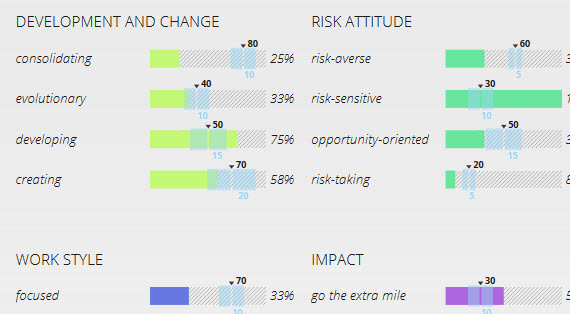 All
Corporate Clients
HR Professionals
Individual Clients
DO YOU WANT TO LEARN MORE?
humanlogix
founded in 2001 in St.Gallen, Switzerland
tool factory for Human Capital Management
awarded 2005 for the Austrian National Prize
Contact Switzerland
Humanlogix AG
Switzerland
contact(at)humanlogix.com
Get a free corporate Test Licence
Email
Downloads
PRESENTATION RECRUITMENT: English version I Chinese version
HX KOREA: online version I print version
HX WHITEPAPER: English version I Chinese version
INTERNATIONAL TEST COMMISSION GUIDELINE: English version